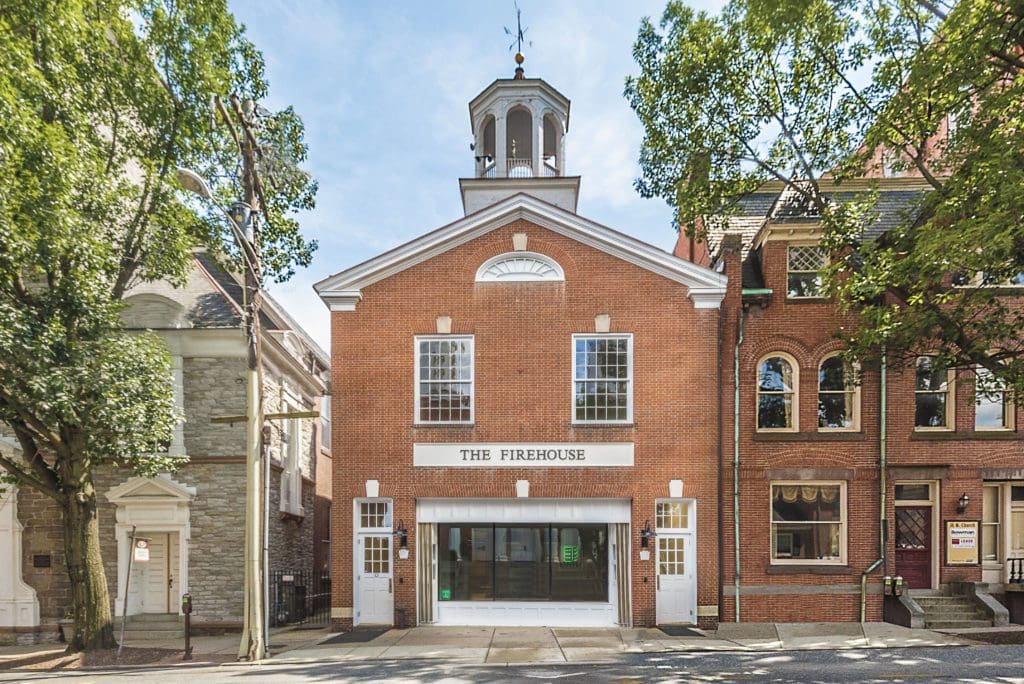 Frederick, MD – Bill Meissner, President and Managing Partner of Ruppert Properties, is pleased to announce the acquisition of Firehouse Financial Center in Frederick, MD. Located at 12 West Church Street, the 12,184 square foot historical building was most recently home to Regent Education.
Firehouse Financial Center is enriched with history that dates back to the late 1800's when it was home to the oldest volunteer fire company in the state. The building has had additions and renovations completed over the years that have converted it into two floors of office space with a third floor loft.
"We are happy to add another asset in the thriving downtown area to our portfolio, especially one with such a rich history behind it," states Brandon Cannon, Senior Associate for Ruppert Properties. "Many businesses have told us that this is where they want to be and so we're excited to be able to offer them office space right in the heart of downtown Frederick."
Ruppert Properties purchased the building from Tillman Properties, who was represented by Julian Etches, Managing Director of Capital Markets Group for Transwestern.
Ruppert Properties is a privately held commercial real estate investment company that invests, owns and manages industrial/flex office properties throughout the Washington/Baltimore metropolitan region. Their industry experience and hands on approach to development, construction, leasing and management allows them to competitively serve distribution, service, manufacturing and office users. For more information, visit www.ruppertproperties.com.