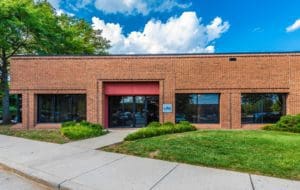 Frederick, MD – Ruppert Properties announced today that it has signed a lease with HomeCall, a subsidiary of LHC Group, for 7,200 square feet of office space at 5340 Spectrum Drive in the 270 Technology Park.  Based in Lafayette, LA, LHC Group provides in-home health services with operations in 35 states and the District of Columbia.
"The healthcare industry is one where we see a great deal of potential for growth as the U.S. population continues to age," stated Brandon Cannon, Asset Manager for Ruppert Properties.  "It's our hope that HomeCall continues to grow its Frederick office and we can help accommodate that growth through this new relationship."
Brent Prossner and Kyle Bell of Lincoln Property Company represented Ruppert Properties in the transaction.  Hyatt Thompson of Swearingen Realty Group represented LHC Group.
Ruppert Properties is a privately held commercial real estate investment company that invests, owns and manages flex, industrial and office properties throughout the Baltimore/Washington metropolitan region. Their industry experience and hands-on approach to development, construction, leasing and management allows them to competitively serve a wide variety of users. For more information, visit www.ruppertproperties.com.